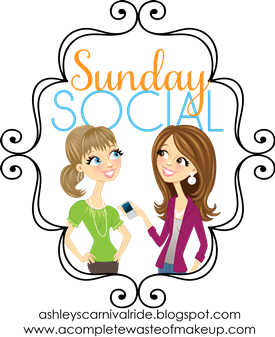 hi, i'm sarah from
{ pretty goes with everything }

Favorite movie of all time?
i can never answer this question! When i'm on the spot my mind draws a complete blank, but then i'll be watching some movie for the 100th time and think to myself "god i love this movie! so some randoms that come to mind: dinner for shmucks, accepted, eat, pray love, sweet home alabama, practical magic, the newer footloose, any of the harry potters, catch & release, transformers, he's just not that into you, Sex and the City, any of the bourne movies, and a whole bunch of disney movies: lion king, despicable me, beauty and the beast, aladdin, and the little mermaid...and countless others i can't think of right now
Favorite movie quote?
" I feel like there's a hole inside of me, an emptiness that at times seems to burn. I think if you lifted my heart to your ear, you could probably hear the ocean. The moon tonight, there's a circle around it. Sign of trouble not far behind. I have this dream of being whole. Of not going to sleep each night, wanting. But still sometimes, when the wind is warm or the crickets sing... I dream of a love that even time will lie down and be still for. I just want someone to love me. I want to be seen. I don't know. Maybe I had my happiness. I don't want to believe it but, there is no man, Gilly. Only that moon."
another one from pratical magic: "All I want is a normal life. "
"My darling girl, when are you going to realize that being normal is not necessarily a virtue? It rather denotes a lack of courage! "
Anything from Dinner for Shmucks. Seriously, the movie is rediculous it's so funny. My sister and I quote lines from it to each other, and my brother hates it. watch it, youre welcome.
"So dare to dream. Dream your wildest dreams. You can climb the highest mountain. You can drown in a teacup, if you find a big enough teacup. And if somebody tells you that you can't do something, you say, 'Yes, I can. 'Cause I'm doing it right now!'

Best movie to watch for a girls night in?
Sex & the City, he's just not that into you

Best breakup movie?
eat, pray, love. i don't care if people hate it, i love it & the book even more
Favorite celeb eye candy?
ugh. the usual suspects: channing tatum, ryan renolds, ryan gosling and some others for me: jake gyllenhal, justin long, james franco, yum.





Which movie stars closet would you want to raid?
rachel bilson, emma stone, rachel mcadams, reese withspoon, michelle williams, nicole richie, ( who i know isn't an movie star but i figured i'd toss her in there anyway) and a million more people who may or may not be considered movie stars...sigh, to fit into sample sizes and have lots of money.









see you next sunday for the sunday social!

with a heart full of love and a mind full of dreams

Sarah